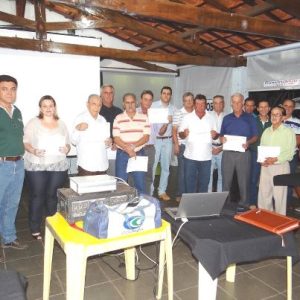 Over 40 producers joined our event on 10/18 which was organized by NUCOFFEE´s Douglas Avila and Mario Lucio in partnership with COOPASSA.
The idea of this event was to acknowledge producers for their contribution to quality, best farming practices and traceability. All these producers bartered with NUCOFFEE part of their future crop and received advanced premiums. When coffees were finally delivered, our Q Graders reported lots cupped better than the quality that was previously negotiated. So we wanted to give back to coffee producers.
Together with COOPASSA we reported individual cupping results to all producers during the event and announced each one of them would have their premiums properly improved to reflect the excellent quality delivered.
Category: Archives, NUCOFFEE News, WD News