About Us
Christian Wolthers started his coffee career in 1977 and has been an active participant in the US coffee trade for the last 26 years.
Christian carries the titles as Past Chairman of the SCAA Technical Standards Committee in 2002/2004, President of the SCAA in 2004/2005, Chairman of the UTZ Kapeh NGO in 2005/2007 and CEO of Wolthers Douqué LLC, Green Coffee Importers..
Tom Douqué has been a coffee trader for over 50 years. In these years he has become well respected and known in the world of coffee. Currently he is the Vice President Green Coffee of E.C.F. and he is the CEO of Douqué Group for many years. Douqué Group operates with four companies, J. Th. Douqué's Koffie B.V., A. van Weely B.V., Mild Coffee Company N.V. and Alessie & Co. B.V.. MCC is the owner of a trilladora in Huila, Neiva Colombia.
Past History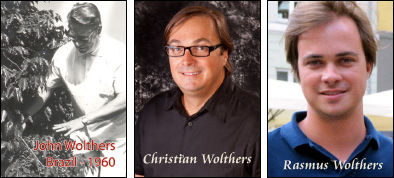 Wolthers Douqué LLC is an Importer and Supplier of Fine Arabica coffees from Latin America and other coffee producing continents.
We have Origin offices in Brazil, Colombia and Guatemala, our Headquarter is located in Fort Lauderdale and we have a West Coast Sales office in San Francisco.
We provide high quality coffees on FOB basis or strategically stored spot inventories on the East, Gulf and West Coasts of USA.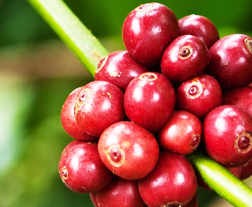 Sourcing great coffees, Quality Assurance and Tradition are our motivations. Today, second and third generation Wolthers and Douqué' family members work to deliver premium quality product and services.
From Brazil, our main source, Wolthers Douqué imports and sells with exclusivity Estate Coffees from more than 5000 producers under the Nucoffee program.
Mild Coffee Company in Colombia, a Douqué Group company located in Neiva, supply us the finest coffees from Huila and Tolima Regions.
Wolthers Douqué is also a regular supplier of Other Central and South American green beans, East African, Indonesian and Hawaiian coffees included.
Mission Statement
To import, supply and service the North American and International Coffee roasting Industry with Premium, Regional and Estate Coffees from Brazil, Latin America and other producing Origins.
Our Vision
To offer access and increasing volumes of fine green coffee through transparency, traceability and top service facilitation.