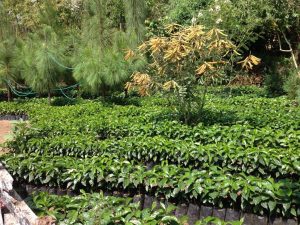 Many small holders think that the rains will bring strong and sound new leaves and these will support a good flowering progressing into fruit and to a plentiful harvest starting November 2013.
The fact is that in most cases, this will probably not happen and the loss of leaves followed by a very low or nonexistent flowering will frustrate the producers.
Finally, the Central American producers, struck by Roja that have not yet pruned, will have to make that decision or change the agriculture they have practiced for generations. Time will tell what the outcome will be.
So how can roasters deal with the uncertainty of a potential short to medium term lack of Other Mild Coffees they need for their blends?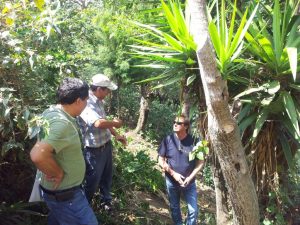 In our opinion here at Wolthers America, a safe strategy is to cover in part with other Pulped Natural Arabicas, of altitude, accommodated in equal to Grain Pro bags for longer quality and freshness protection.
In other words, Brazilian Pulped Naturals coming from above 1.000 meters altitude ( 3.280 ' ) accommodated in grain pro bags and shipped as early as possible to the Northern Hemisphere's Fall and Winter conditions.
The grain pro or similar Brazilian made bags cost about $ 0.0350 cents additional to the FOB or CIF prices while Brazilian coffees are still quite attractive differentially.
These Pulped Natural coffees from Brazil are the first to be harvested and prepared. The earlier you get them out of Brazil, the more you protect their freshness and flavor intensity.
Grain Pro or their similar Brazilian made bags will extend the freshness and flavor intensity of these coffees by additional 5 – 6 months. This means one can use them past May of the new year all the way into October when the new crop from Brazil and Central America will reappear again end 2014.
The strategy proposed is to only increase the amount of pulped Brazils by the minimum necessary and to purchase and ship these coffees out of Brazil as early as possible, preferably before November each year.
If the weather remains dry this harvest season, Brazil will produce about 7 million bags of pulped natural and half that volume will come from above 1000 meters and cup extraordinary well.
This volume is more than enough to cover the potential loss of productivity which may happen in Central America and Mexico next crop due to the Roja disease.
In our minds here at Wolthers, the losses can accumulate to 4 or 5 million bags in the 13/14 crop cycle. Wolthers Companies are present in Central America, Colombia and in Brazil. We follow with total commitment to reality, all green coffee issues, thus our vision.
For now, we have just received outstanding new Brazilian Micro lots, PO 0579 into The Green Room in Seattle, PO 0574 into Costa Oro in Portland and PO 608 into Continental in NJ.
Please call for samples and pricing.