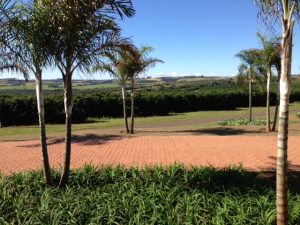 Yes, Brazil's modern economic miracle is not free from its local citizen and youth in-satisfaction and questioning!
The current Confederations World Soccer Cup, Pope Francisco's visit still this late June, the 2014 FIFA Soccer World Cup and Rio de Janeiro's Olympic Games in 2016 have suddenly turned against the Samba, Soccer and Flamboyant Brazilian party spirit.
All the above have become the focus of the criticism and protest by the student class and now, also by many voters in general that a stop on the extravagant Government spending of public money.
Un-realistic high cost of living in the last 10 years, evident increasing inflation, extreme old roman school corruption practices rubbed across people's faces with no lawful or moral consequences have awakened the Brazilian intellectual young blood, high school and university populations.
It seems like Climate Change! Maybe the extreme populism of the governing party, PT (Labor Party), 12 years in power, has proven to be passed, not in the "YESSS" list of the ones to live and produce Brazil's future.
Last time a similar movement happened, President Fernando Color resigned in disgrace in the early 90's then, a new and fresh air of moderate Social Democracy changed Brazil into a progressive historic time, thereafter came the Labor Party.
Now, Brazil faces a bigger challenge, the one to avoid chaos instead of the opposite, a quick recovery towards "Order and Progress", and its flags statement and to the words and inspiration of its National Anthem.
Regarding coffee, we remain in search of the best quality and stories Brazil can offer, this week, Wolthers America will be touring the São Paulo and Minas Gerais Soft Coffee Belt.
We will be informing the latest on weather, quality, volume and short term forecasts.
As you look into your needs for late summer and early fall, we have lots of great coffees with various preparations on offer.
Greetings from Brazil,
Christian Wolthers
Category: Archives, Industry News