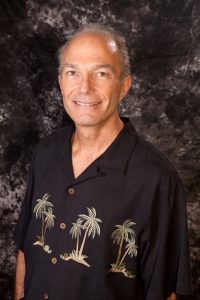 Dear Sirs and/or Madams.
Good day, it is my pleasure to announce that Mr. Alan B. Odom has joined Wolthers America Inc. as of this November 1st in the position of V.P. of Sales and as a Partner of the Company.
Mr. Odom will be operating out of our new Sales office in the San Francisco Bay Area promoting sales and service support to Midwest and West Coast coffee roasters as well as to clients in other areas of USA and Canada.
As you may know, Mr. Odom has extensive experience in green coffee originating and sales for over 23 years.
Alan started his career at Sector Commodities in Rio De Janeiro and Cafenorte in Santos followed by sales positions at Saks International – NY, Klein Brothers – San Francisco, Holland Coffee -SF and during the last ten years as V.P. of Sales at InterAmerican Coffee – SF.
We at Wolthers America are very excited and thrilled that Mr. Odom, a family member, has joined us.
We are confident that Mr Odom will bring important contributions to our client base and to the increment of our sales and operational activities.
Wolthers America welcomes Mr. Odom and wishes to thank all our clients and coffee Industry friends for their continued support.
To contact Mr. Odom at Wolthers Douque West Coast / Wolthers West:
alanodom@wolthersdouque.com
510 222 8102 – office
www.wolthersdouque.com
Category: Archives