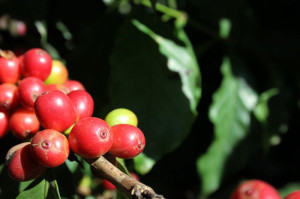 Well over 40% of the Brazilian crop is under covered roofs already.
It is still too early to evaluate productivity but the good news is that quality is mostly very good.
At the current harvest pace, we could see the last pickings by mid to late August, almost a month earlier than usual.
On the weather front, it has been a quite mild winter up to now, the frost season ends by mid-August.
The next big event to follow is the return of the rainy season by late September and the flowering through the coffee belt in October.
For now, the main focus is on the FIFA World Soccer Cup, Go USA, Go Brazil, Go Netherlands!!!

We have great coffees Spot USA and a few afloat, look into our Offer List and Call for samples and prices.
Category: Archives, Industry News