Ladies and Gentleman,
We are proud to invite all Colombian Coffee lovers to:
A LA TAZA micro-lot contest hosted by our partner mill, Mild Coffee Company in Huila.
The objective of this event is to identify the top 20 lots from the entire Huila and Tolima Regions, offer these coffees to international quality oriented coffee roasters and create incentives for local producers to continuously invest in high quality and sustainable farming practices and management. Producers participating to this event are from the 4 specific Micro Areas; Pitalito, San Augustin, Acevedo and Neiva (Huila).
We welcome all to attend the finals in Neiva, meet the producers and visit the farms competing. Check out the schedule below.
Best Regards to all.
Wolthers Douqué Coffee Merchants
& Mild Coffee Company.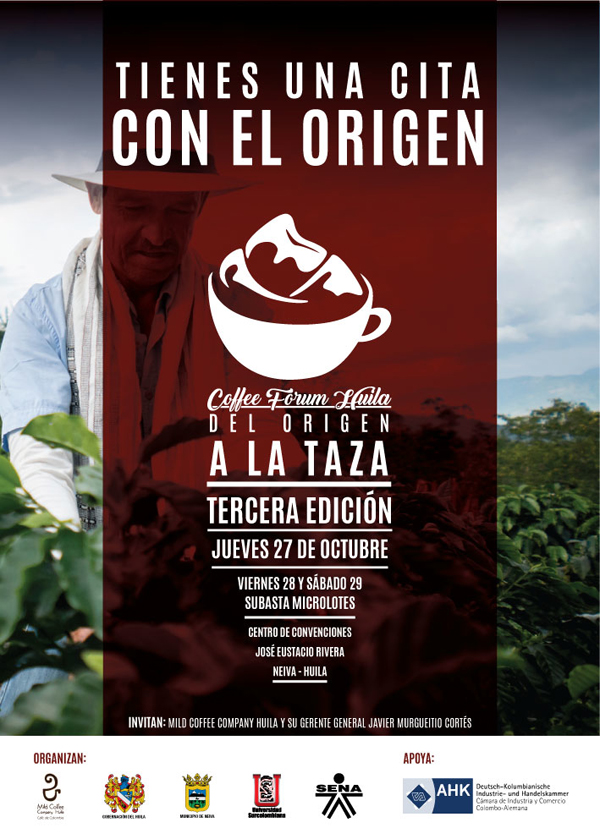 Click here to download the event schedule (PDF)
Category: Archives, Industry News, NUCOFFEE News