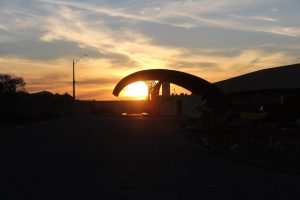 Nucoffee and Wolthers America did the Arabica Coffee Belt these last 10 days, we learned a lot about the volume and qualities to come.
Rains did affect the quality of about 10% on the 20% total volume harvested until July 4th. On the other hand, as the higher zones start the ideal maturation now in July, the weather has improved and a longer dry period can only help promote the quality of the best Pulped Natural and Natural preparation coffees to come.
We at Wolthers are expecting a total 53 million Bag crop for this season, at least 37 million will be of Arabica beans.
Within these Arabica beans, at least 10 – 11 million will be of Strictly Soft, Fine Cup, Pulped Naturals or Natural preparation, again, at least 4 to 5 million will score above SCAA 80 points!
The secret is how to find these high scoring coffees before they fall into commercial blends? It's like the destiny of our sea turtles, only 1% survives the natural and man caused certain death!
Our job at Nucoffee and Wolthers America is to find and bring to market, as many outstanding Brazilian Specialty coffees as possible, we promote the coffees identify and DNA.
This week's coffee is the few remaining lots we have from the O'Coffee farm in Batatais, Franca/Alta Mogiana Region in Brazil.
We carry some 12/13 crop coffees and will bring further 13/14 crop coffees starting November /13 arrivals.
This is "The Farm in Brazil" a member of a select and progressing group of farms that look at quality as the ultimate goal.
As you request for samples, also look into their webpage www.ocoffee.com.br, enjoy the best flavors that traditional 200 years and + coffee region can produce.
Also look at our other offerings; we carry the best Brazils, in Grain Pro like bags, at your convenience.
More news to follow as the harvest rolls on in Terra Basilis, the Land of bold and sweet!
Christian Wolthers