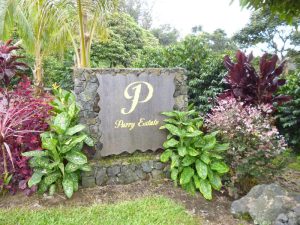 Who would ever imagine that I would be flying to Hawaii to visit coffee farms and buy coffee? ME!
Yes, its' a dream I've carried for many years, finally, it's become a reality, a productive and very exiting one. I visited the farm for the first time, two years ago, at that time, I was totally impressed and wrote a story on the visit. Since then, I have been promoting the Estate's coffee and trading it to the most demanding roasters in Europe, North America and Japan.
This time I spent a much longer time at the Estate in Kona, I visited some other plantations and some of the local coffee oriented businesses.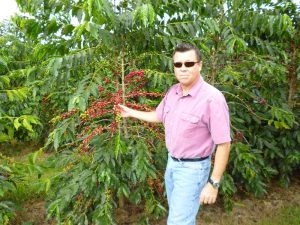 John Parry, the Estate owner had just travelled with me through the Brazilian coffee belt back in September so now it was time to tour Kona and spend some quality time at the Estate during the late harvest period.
During my stay, I met with the Estate workers, toured within the fields to follow the harvest procedures, followed the crop delivery, washing, pulping, demousilating and drying and storing procedures.
If you read my first News Letter on this Estate, you learned that John Parry imported a complete stainless steel wet and dry mill from Pinhalense in Brazil.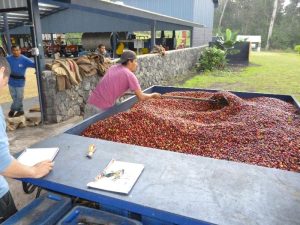 The Parry Estate is totally self sufficient, it has vertical control, equipment and operations from seed to green bean, this plant only process the Estate's own coffee, bagged and ready to be shipped to Mainland USA.
Mr. Parry also toured me through the archeological sites within his property, a reserve area where centenary old pre Captain Cook planting garden walls that are still standing.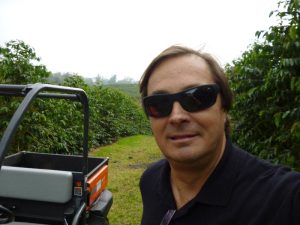 Many of the lava rock garden walls still stand under the dense rain forest, here, Hawaiians produced different kinds of vegetables, sweet potatoes and probably also had some live stock to supply to the Royal family and the community.
A big part of the reserve is known to be King Kamehameha's own agricultural forest area, only wild boar roam that area today.
Below the Kings forest, lies the 800 acres of the Parry Estate, at 1600 feet altitude you can stand at the ring of fire and overlook the coffee plantation and the Pacific Ocean, it's unique, its outstanding!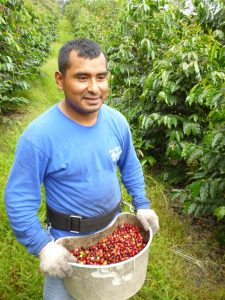 The Kona region has been suffering the effects of a prolonged drought 2 years ago, this has brought lesser production and the infestation of some plagues such as boar and rust, this is not the case at the Parry Estate.
Now that the weather is back to a normal pattern, John Parry is ready to harvest his best quality and volume of the last 4 years, the plants also promise an even better crop next year!
The next arrivals of Parry Estate Kona's into Oakland will happen late December and thru March 2012, call or email to reserve some of the quantity still available.
Also see the short videos of my visit, the links are below.
Mahalo
Christian Bendz Wolthers
Category: Archives