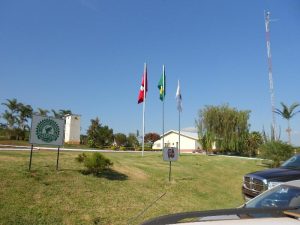 Fazenda Bau, Cerrado Region Visit, November 9th/11
Not a better place to bring closure to my 10/11 crop estimate and to look ahead on the potential for the next 11/12 crop than touring through the Minas Gerais Cerrado Region.
Now that the rains have resumed over the entire coffee belt in Brazil triggering a single massive flowering, it's time to address the fixation and early stage fruit growth.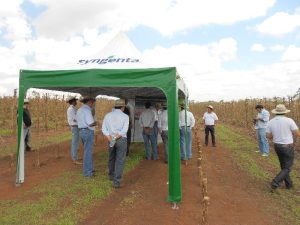 Fazenda Bau is a great place to start this research followed by the entire Cerrado region.What I saw from Uberlandia to Patrocinio, Sao Gotardo, Serra do Salitre and passing by Carmo do Paranaiba and Patos de Minas, was very leafed plantations, sound fertilized soil and excellent crop protection applications.
What I did not see was a full and healthy fixation of fruit after the flowering season.
The weather pattern has been absolutely uncommon this Spring in Brazil. Following the massive uniform flowering in mid October, a cold spell lasting 4 weeks has taken over the coffee belt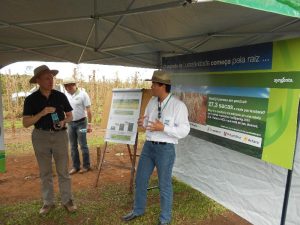 region coming from Central Western Brazil and extending towards the Coast. This cold weather has caused fruit growth inhibition as well as lots of fruit abortion/non fixation during the three weeks after the flowering, this on the entire coffee regions. The cold weather is supposed to end by the middle of this week when summer-like temperatures, high air humidity and plentiful rain fronts should start to move in.
The current state of the plantations will promote a sound fruit fixation and growth on whatever inventory the plants are carrying. The question now is how much that will be? Initially, my estimates of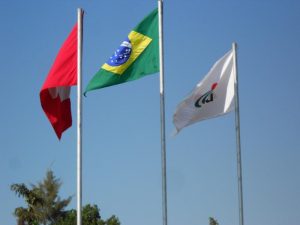 max potential for the next 11/12 crop was 57 million bags. This is due to the excellent average care of most of the 2.2 million hectares of planted area in Brazil and ideal weather conditions. At this point, I start to consider a best scenario 51.3 million bags for 11/12, this due to fruit loss under the Spring-post flowering cold spell.
I also want to point out that Brazil will again have a very uniform fruit development arriving at a very intense and uniform maturation scenario by May – June next year. This is an outstanding condition to produce high quality. I am closing my 10/11 crop figure at 13 million bags Conilon and 28 million bags Arabica, totaling 41 million.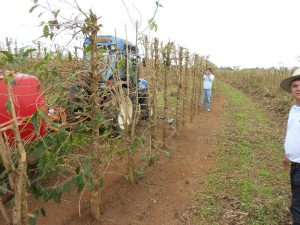 Fazenda Bau, owned by the Fukuda Family, is RA, UTZ and BSCA certified. They are also partners in the Nucoffee program and will soon have their best Micro lots arriving into US ports. Today under the Nucoffee Program, Fazenda Bau delivers some of their finest coffees to Nucoffee clients in Finland, Japan and Australia.
Take a look at the 2 short videos below on my visit last week and about the farm itself.
Fazenda Bau offerings coming soon.
Category: Archives