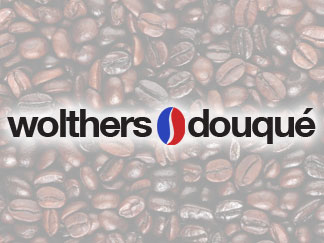 It is with great pleasure and enthusiasm we inform that Wolthers America since 1951 and Douqué, The Netherlands since 1895 have joined forces in what is now called Wolthers Douqué LLC, USA.
We are certain that this collaboration will enhance the services we provide to our clients in the North American, European and Asian markets.
Wolthers Douqué will now source and distribute multiple origins while remaining the exclusive partner of NUCOFFEE – Brazilian coffee supply program into USA.
The new origins to be offered are Central and South America, Indonesia and East Africa and as mentioned, the best Brazilian coffees from NUCOFFEE /Nutrade.
Wolthers Douqué will also represent on exclusive basis for the US of A and Canada, Mild Coffee Company in Huila, Colombia; this is a Douqué owned coffee Trilladora and export Company.
Our main staff includes Christian Wolthers as President/CEO, Alan Odo>m as VP-Sales, Henny Ossendrijver – CFO, Roberta Vieira as Controller, and Patricia Abrahao in Logistics and Commercial Support.
In addition, please note that all contracts under Wolthers America Inc. will flow to Wolthers Douqué LLC under the same terms and conditions.
Christian Wolthers – President
Tom Douqué – Vice President
Alan Odom – VP Sales