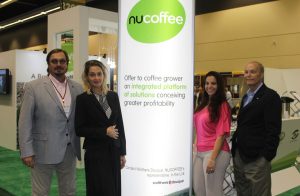 Wolthers Douqué and Nucoffee came to Seattle to meet with the top North American Roasters; they were all there for a very successful SCCA Conference!
It was a pleasure to receive so many clients at our booth, thanks for stopping by.
Please see our Offer List and for samples and prices, call us.
Christian Wolthers.
Video
Image Gallery
Category: Archives, Articles, Industry News, WD News