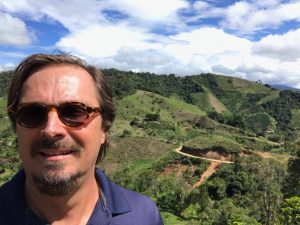 Rain and more rain have been the case throughout the Colombian coffee producing areas, this has had an impact in the emmediate and near future coffee output expectations.
The fly crop is at least one month delayed and will probably take another 30 days before any new crop can be shipped, this is said to be due to 2 factors; the majority Castillo varietal that has a later blooming and maturation and mainly, the weather.
The constant and abundant rains over the Colombian coffee areas have extended the Winter season with lower solar exposure and specially, lower temperatures.
While touring thru Tolima and the entire Huila 15 days ago, drying patios were empty and cherries did not represent more than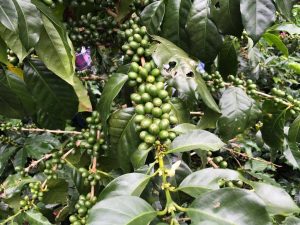 1% of the bold fruits hanging.
Another interesting fact is that the latest flowerings represented by small fruits to mature for the main crop were severally reduced in volume, as further flowerings are unexpected, it seems that the main crop will be reduced from the early plentiful crop estimates.
The reason for this diminished main crop scenario were the heavy/excess rains that dropped/aborted flowerings throughout the country, these were abundant at start.
In other words, what we saw was that the fly crop will be good and within expected volume but late in maturation by up to 60 days.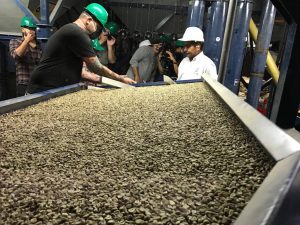 The main crop to be harvested starting next October, will suffer reduction, apparently an important reduction.
Rains and lower temperatures all over the coffee regions continued in the week after our departure, this further delays the maturation
Of fruits ready to shine.
Let's keep following the developments and inform.
CBW.
Category: Archives, Articles, Industry News, NUCOFFEE News, WD News