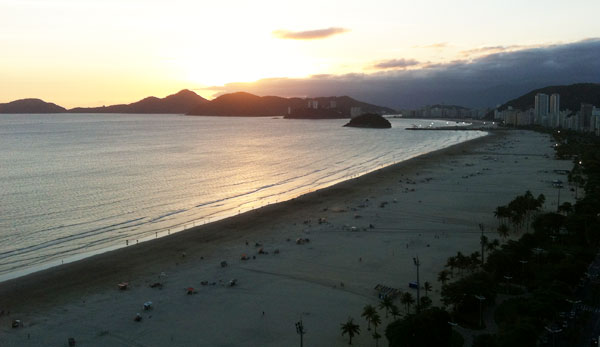 With 90% of this new harvest at home, the final figure of what the volume will be is still a controversial matter.
Soon, probably within the month of September, official and non-official numbers will be released confirming a substantial reduction to the original forecasts.
On the other hand, the rains should be returning by mid-September towards early October and the next crops flowering will follow.
Exaggerating the current drought situation beyond what is known and increasing losses before we learn if and how much rain falls over the coffee belt is pure speculation.
Its time to observe and carefully manage risk as we follow the Brazilian weather developments.
It will only be by the second half of October that one can start counting further losses "in case it remains dry", until then it's a "Stand–By" situation.
Meanwhile, the first pre-Spring rains are entering the coffee belt this evening bringing important rainfall to São Paulo State, The Mogiana areas, South of Minas, Cerrado and East Minas Gerais.
This Cold/Rain front can mean the end of the dry cycle or at least, the early start of the rainy season depending on how long before the next rain front.
It's a weather market for now, fundamentals are known and their development depends of what the weather in Brazil will provide.
For now, please see our Offer List with Great NUCOFFEE Micro Lots, Central American arrivals and Spot Colombians from MCCH.
Category: Archives, Industry News