As mentioned/predicted in our last report, the first "Spring – like" rains hit the Arabica and Robusta coffee belts in Brazil during the mid to end of last week.
The next 15 days show a drier pattern but there is at least one cold/rain front to hit the Arabica belt continuing Spring's arrival in about 2 weeks.
In Colombia the abundance of ripe fruit and busy Trilladoras show that shipments will reflect record high figures within the last 4 years and differentials for further nearby shipments have been very attractive.
In Mexico, rains from TS "Maria" have showered over the Southern plantations and no damaged happened to coffee.
The announced drought in Guatemala which caused heavy losses to other crops as cotton and corn, is now over and the fresh new rainfall has granted no loss to the 90% and plus coffee fields that stand under shade.
Certainly, a good time to buy and price coffees.
For outstanding coffees,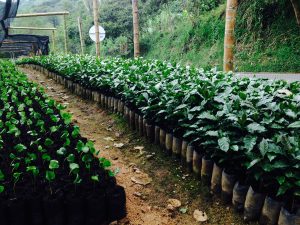 e.com/offerlist/">look into our Offer list and request samples and pricing.
Christian Wolthers
Category: Archives, Industry News