Good day Friends and Clients,
After a week in Central and Southern Colombia, meeting with various Organizations, Exporters, Coops and Producer Associations, we can report that both quality and availability seem secure out of Colombia for this coming main crop.
The rains have extended into the Colombian Summer and promoted a very sound and plentiful fixation, normal maturation and a promise of a great quality for this "Mitaca" season and even better "Main Crop" starting this September.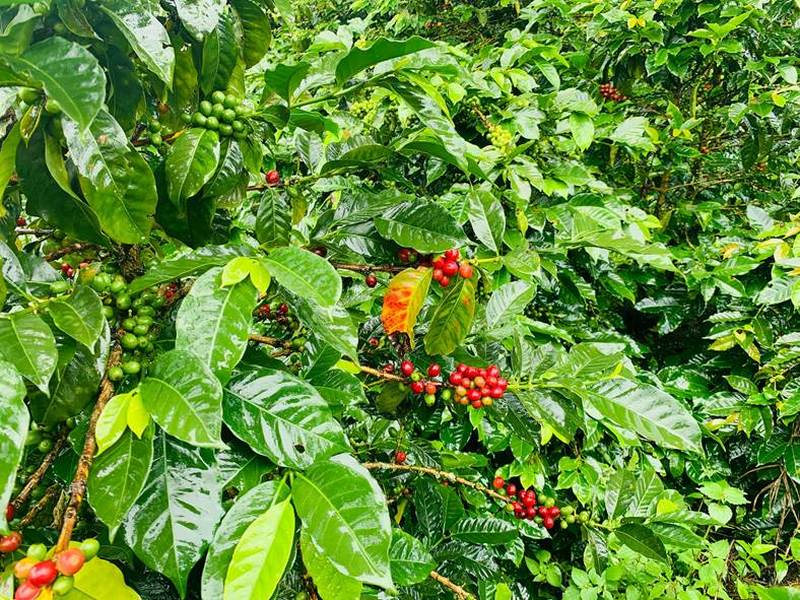 Another couple of months and hopefully with dryer weather conditions, Colombia may harvest its largest and highest quality "Main Crop" ever!
Our Associate Company in Buenaventura, "Wolthers & Associates" , informs that the accurate logistics, improved roads and the excellent port infrastructure at Buenaventura, will guarantee the needed export flow and dynamics of up to 90% of this next crop, with no hick-ups, Cartagena and Santa Marta Ports can cover for the balance.
Low NY prices are in fact the only impediment to a smooth and abundant nearby and future sales flow though plenty is already committed and further sales only depend on "windows of opportunity" with either a higher NY value, a stronger US$ against the Colombian Peso or higher differentials set by shippers.
The last 5 years with much higher average prices have contributed to a sound renewal of the plantations from Caturra and other lesser resistant and productive varietals into newly planted and very appropriate "Castillo" and "Colombia" plants.
As a matter of fact, wherever you visit in the Colombian Coffee Belt, intensive crop management, pruning and seedlings are seen in abundance, this shows a strong commitment of Colombian producers towards the near and long term future.
In a country that produces its basic export quality UGQ/Usual Good Quality, with an average score above the SCA 80 points, expect much more for this next main crop, be prepared to enjoy the highest quality Colombia has produced in decades!
Christian Wolthers
Category: Archives, Articles, Industry News